Laser Hair Therapy Treatment for Men
Low level laser hair therapy (LLLT) hair loss prevention and treatment for hair loss is a revolutionary, non-surgical breakthrough for both men suffering the devastating effects of hair loss. With laser hair therapy, you can achieve thicker, fuller, shinier, and healthier looking hair.
Low level laser hair therapy (LLLT) is a non-chemical, non-invasive treatment that is being used around the world for the treatment of hair loss. Like other treatments such as Minoxidil, some individuals tend to respond better than others. Generally, individuals who are in the early stages of hair loss (Norwood scale 1-3) tend to have better results.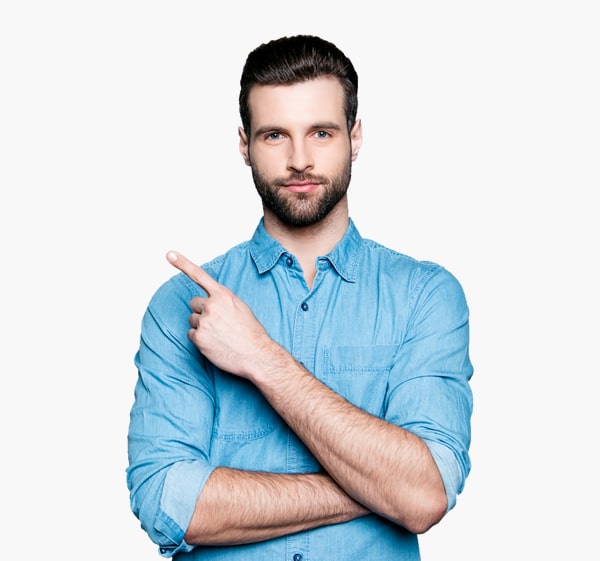 Request an Appointment
A trained Natural Image Hair specialist will work privately, one-on-one with you to address all your hair loss concerns.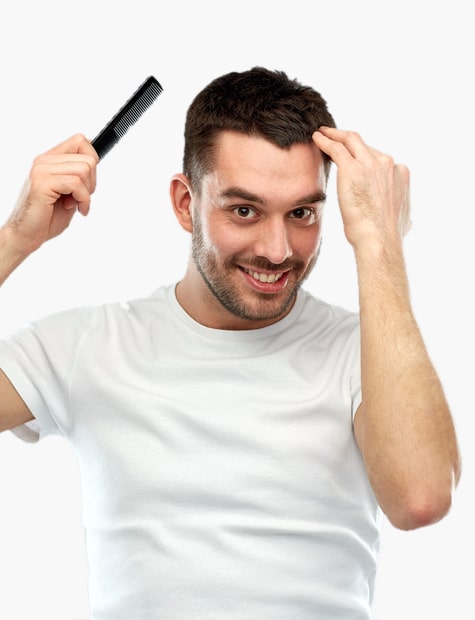 Clinical trials have been performed with positive results and corresponding FDA clearance and FDA safety approval. The HairMax Laser Comb was the first device to be cleared by the FDA for the treatment of hair loss in men.
Laser hair therapy is now widely used in combination with Rogaine™ and compliments hair transplant surgery procedures for its ability to expedite wound healing and to prevent future hair loss that would require additional hair transplant procedures.
Many men are seeing positive changes in their hair in response to these types of treatments as well as by cosmetic lasers.
The Science of Low Level Laser Therapy for Hair Loss Prevention
Low level lasers are considered extremely safe. Also called "soft" lasers or "cold" lasers, low level lasers do not have the thermal component to cut, burn or vaporize your hair, scalp or skin. Low Level Laser Hair Therapy treatments utilize a device containing therapeutic soft low level light lasers which delivers light energy directly to the scalp.
In 1964, Professor Andre Mester began experimenting with the use of low-power laser energy in Budapest, Hungary. In his experiments with wound treatment on mice, he noticed rapid healing due to microcirculation of blood supply. This healing was also obvious in Laser Hair Rejuvenation treatment of diabetic customers suffering with dystrophic sores.

This theory through its evolution has since been refined and is widely becoming one of the most popular non-invasive hair loss treatments.
Until very recently, the use of low level laser treatment has been relatively underutilized in North America. Today, however, there is increasing awareness and acceptance of low level laser therapy.
According to hair loss specialist Dr. Alan Baumann, "One theory of how this noninvasive, non-chemical hair loss treatment works is that it stimulates the production of energy at the cellular level; therefore, improving cell function. European studies have shown that LLLT stops hair loss in 85% of cases and stimulates new hair growth in 55% of cases. While LLLT is no 'miracle cure' for hair loss, we have found similar results with our customers."
Hair Loss Now Has More Solutions Than Causes
If you or someone you know is suffering from alopecia, male pattern baldness, hair thinning or undergoing a medical procedure causing hair loss, then Natural Image in Garden City, NY has the state of the art, personally customized solution for you! Call today to schedule your free hair loss evaluation and find out which hair loss treatment solution is best for you.
Get in Touch. See for Yourself.
For a completely natural, totally undetectable look, come in and see for yourself. Any style, any color, any look. Finally, hair that's as smart as you are!