Finally a Men's Non-Surgical Hair Restoration Solution You Can Trust
Virtual Reality is definitely not your grandfather's bad toupee. Unlike a standard hairpiece, Virtual Reality is a custom-made state-of-the-art men's non-surgical hair restoration system that you wear 24 hours a day, seven days a week. It virtually becomes a part of you – not something that you put on and take off.
For the first time men, regardless of age, have a real, non-surgical hair solution for a profoundly disturbing problem: losing your hair, which is the one thing that frames the face and suggests youthfulness, health and vitality. You'll have a full head of natural hair and the style you want after your first session.
Request an Appointment
A trained Natural Image Hair specialist will work privately, one-on-one with you to address all your hair loss concerns.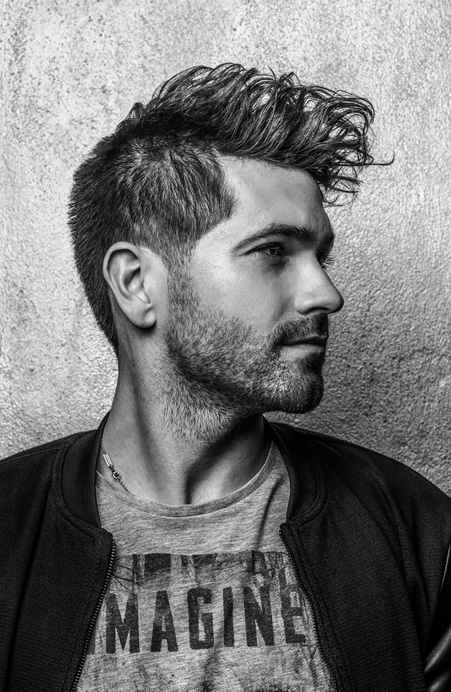 The Choice of Hollywood Stars
Virtual Reality men's non-surgical hair restoration is Hollywood endorsed and recognized by the international media!
Virtual Reality, unlike a hairpiece, becomes part of you — not something you wear. The technique involves applying an invisible, non surgical derma lens like a contact lens into which human hair is inserted, compatible in color, density, curl pattern, texture, etc. Resulting in the Virtual Reality cosmetic miracle hair restoration that revives your youthful appearance and looks totally natural.
There is essentially no home maintenance other than washing, conditioning and normal styling – just like your own natural growing hair.
No matter what your hair looks like, we can perfectly match its color, texture and style with Virtual Reality. Thick, thin, curly, straight, light, dark. You name it. The density and pattern look natural and perfect. Affordable, comfortable, brushable, no bumps, no visible edge, no tape, no comb-overs, no worries! Virtual Reality has the touch and look of your own hair.
Our talented, professional team will restore the natural volume and healthy look to your hair, resulting in a sensational new look to match your lifestyle or a welcome return to the look you've loved for years.
If you or someone you know is suffering from male balding, alopecia, hair loss or undergoing a medical procedure causing hair loss, you owe it to yourself to discover the difference Virtual Reality non-surgical hair restoration system can make in your own life.
Get in Touch. See for Yourself.
For a completely natural, totally undetectable look, come in and see for yourself. Any style, any color, any look. Finally, hair that's as smart as you are!